Hey, DIY dolls! You can use your bleach pens to make a cute design on a t-shirt.
Tools
Bleach pen
T-shirt
Stencil (optional)
Cardboard or wax paper (Whatever's handy to put inside the shirt so bleach doesn't bleed through to other side.)
How To
Draw your design with the bleach pen.
Let bleach sit 10 minutes or more, depending on the fabric and type of bleach pen used.
Wash & dry the shirt.
Wear the shirt.
For more info, check out Show, Tell, Share.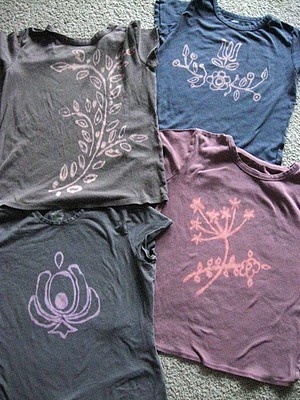 © 2012 ModelMeGirl.com