Maybe you're the super organized type. You could be investing in a story or mood board. Or perhaps you want to take your Pinterest addiction to another level and actually pin some stuff on a tangible board. Whatever the case may be, get organized in style with DIY pretty thumbtacks.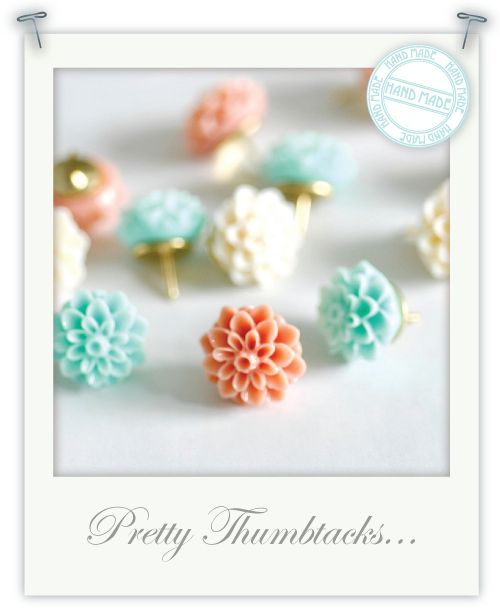 You'll need:
Thumbtacks (hello dollar store!)
Super glue
Something to glue on top of the thumbtack
Torie Jayne used pretty resin cabochon flowers in the image above. Whatever you choose, just make sure it's pretty.
Enjoy!
© 2012 ModelMeGirl.com