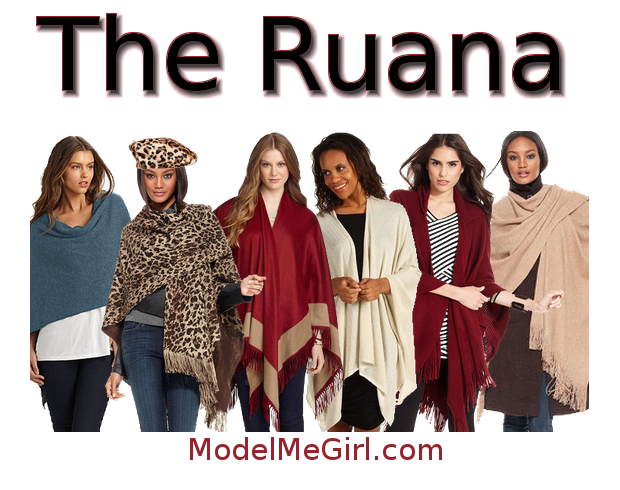 Featured in set (L–R): {
Minnie Rose Cashmere Ruana
} {
Reversible Leopard Print Echo Wrap
} {
Brooks Brothers Pure Cashmere Ruana
} {
Calvin Klein Drop Stitch Evening Ruana in Cream
} {
Echo Hooded Ruana
} {
CeJon Shimmer Ruana
}
Let's be real. Every fashion item isn't necessarily functional. Oddly shaped heels on shoes, for one, that make for great photography, but not so much for walking, come to mind. That's just one of many "What were you thinking?" fashion pooh-poohs.
Enter the ruana. What's not to like about it? It's functional without sacrificing style.
The ruana's super chic poncho–style gives it versatility that makes it a great fashion staple. Throw it over your shoulder and secure with a brooch, wrap it around your waist to transform it into a skirt, or wear as a belted wrap. Have double the fun using it as a wrap and blanket. Travel ideas, anyone?
The traditional ruana is thick, sleeveless, made of wool and knee–length, although you can find some that come with a hood.
With many prints and fabrics, from Aztec motifs to glittering metallic, the ruana can complement day or evening wear. You can get a budget-friendly ruana, or break the bank with a pure cashmere ruana.
Do you have any tips about functional fashion? Let's chat!