Growing up as a preacher's kid, you better believe we had lots of Bibles, commentaries, concordances and Bible dictionaries/encyclopedias in the house.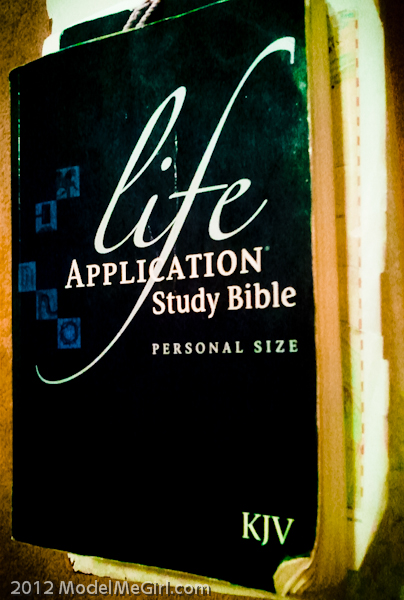 I remember my first official bible, which was bound in red leather. I was out with my parents while they were shopping for…more Bibles. I picked out a Bible and loved it dearly. You could say I still have it—sort of. My nephew has been borrowing it for a few years.
Bibles make great gifts. A friend of mine gave a Life Application Study Bible (KJV)
 to me.  I have used it many times over.
My copy has gone through trials and tribulations; and it shows. The back cover is torn off. The map pages are used as bookmarks; but it's still handy and dandy to me. In other words, it's tattered, torn and still being used.
If you're looking for a great study Bible, I highly recommend the Life Application Study Bible
. It's so good, you'll use it.
© 2012 ModelMeGirl.com