Pleats make a skirt or dress look more feminine because they allow for movement of the fabric. Whether it's box, accordion, kick, honeycomb or another variation, pleats add style to the garment.
Pleats can be traced back to Egyptian and Greek societies. Plisse, or a permanent crinkled or puckered effect, was used by Egyptians. It was an intensive process to get the desired look. Pleated garments were worn by the aristocratic and has an air of luxury.
Modest Fashion Find
There are many ways to wear a pleated skirt. A flattering pleated skirt has pleats that begin at the hip area or anywhere below the waistband.
This modest fashion find features a black pleated skirt with buckles. It hits right below the knee with an appropriate fit. Add a pair of tall leather boots, printed top and round cross body bag. Simple. Modest. Stylish.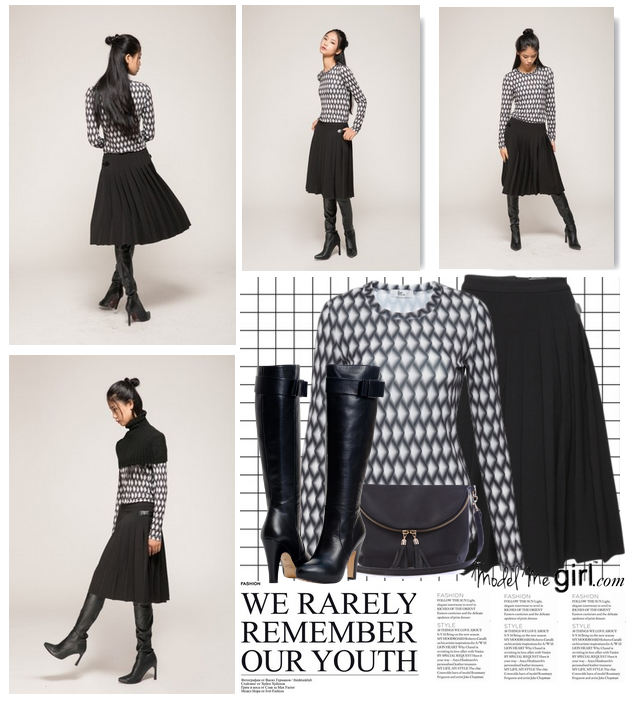 In the Set:
Pleated midi skirt with buckle $63
Printed top $49
Paolo Iantorno Marion Black Tall Leather Boots $329
Warehouse Leather Zip Round Cross Body £35 ($53.80)