Nude is a neutral color. Some people call it beige, tan or other variations depending on the designer, but nude is really meant to be flesh-colored. One way to add a neutral color to your outfit is with nude heels. Sometimes black, which is also a neutral color, is just too intense for what you're wearing. Maybe white shoes just throw everything off with a particular outfit.
Nude heels also make your legs appear longer. That's going back to that flesh color. It's like an instant leg extension.
Consider nude heels when you want to lighten up an outfit or focus on the top part of your look, such as a trendy top or statement accessory.
Styling Nude Heels
What colors do nude heels complement? Nude heels tend to match well with pastels, monochromatic colors, color-blocking, a black dress/skirt or bright colors, such as the hot pink in Model Me Girl's logo.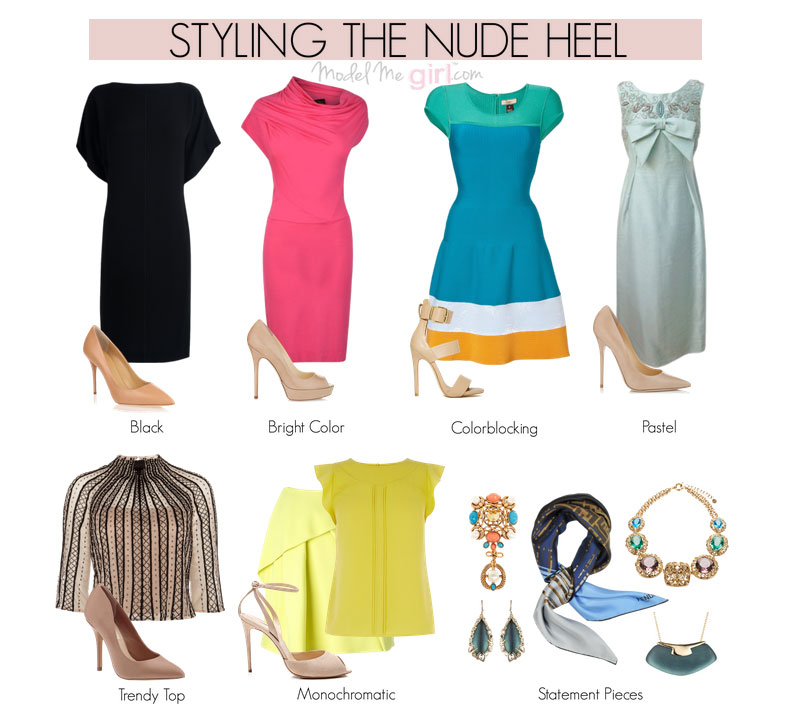 Nude Heels for Every Skin Tone
Depending on your preferences, you can match nude heels with your skin tone. If in your budget, Christian Louboutin has The Nudes Collection with shades of nude to match skin tones from light to dark. Ultra light nudes for everyone is a thing of the past.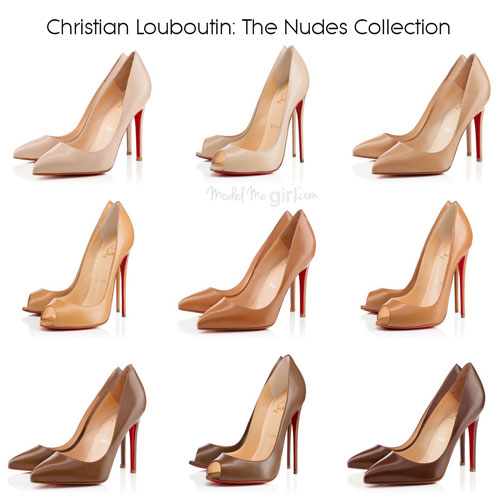 What's Your Style?
In addition to Christian Louboutin's Nudes Collection, I featured other nude pumps below that may suit your style. Peep toe, strappy, slingback or the classic pump—there's a nude heel just for you. Happy shoe shopping!