Sometimes I just want things simple. No frills. No bells. No whistles. Simple.
The simplest things in life can bring the most happiness. The shade of a tree on a warm day, the smile of a baby, or curling up with a good book and your favorite blanket. Simple pleasures, they say.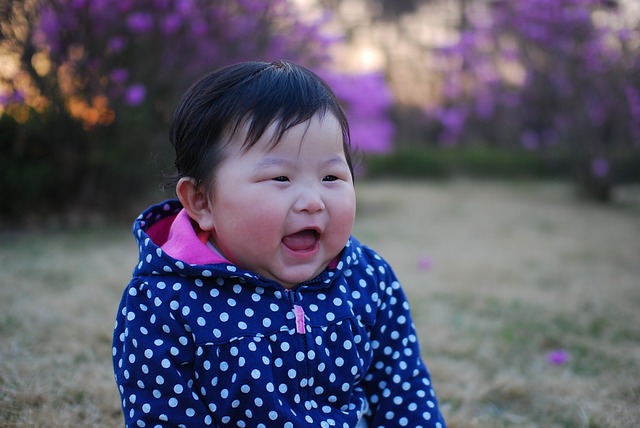 We live in a society where the quest for more reigns. Technology supposedly makes life simpler, yet adds its own layers of complications. Relationships are strained by the miscommunication and indifference of social media. While we don't beg to go back to the era of yesterday, simplicity, if truly valued, can bring a blessed estate—contentment.
Just think about it. Going for a walk can help clear your head. Unplugging and "getting away from it all" can alleviate frustration. Eliminating clutter, both internal and external, creates order. Accepting the sovereignty of God brings calm. Simple.
A Happy Place
Happy is defined as glad, delighted, pleased, favored, joyful, contented, merry, satisfied and blessed.
How often have you heard someone say, "I just want to be happy"? I know I've said it plenty of times, especially when I've felt challenged or overwhelmed with life's circumstances. Jesus should be our happy place. No matter how put together you may think you are, we all fall short sometimes. But God's Word has the antidote for when we inadvertently step outside of our happy place.
Psalm 144:15 Happy is that people, that is in such a case: yea, happy is that people, whose God is the LORD.

It's Satan's job to plant discontent and convince you that you're not happy, and your life is a failure because of some temporary situation. He wants you to forget God said, "Happy is…" He didn't say, "Happy could, may, or might."
When life gets too complicated, it's time to do some house cleaning and prioritize. Whenever I think about simplicity, earth tones or pastels come to mind. Nothing bold and in your face. Just softness and easy to be received.
God said His Word is plain—simple. But there's a catch. It's plain to the person that understands. When you delight yourself in God's Word and totally seek Him, God will open your understanding of His Word. It will become plain to you. Who doesn't like plain directions?!
Proverbs 8:8 All the words of my mouth are in righteousness; there is nothing froward or perverse in them. 9 They are all plain to him that understandeth, and right to them that find knowledge.
The Pursuit of Happiness
The United States Declaration of Independence listed unalienable rights as "life, liberty and the pursuit of happiness." As noted in the Declaration, these rights were given to us by our Creator. Our Creator is the God of Israel, our Lord and Savior, Jesus Christ. History has challenged the good intentions of the Declaration and taught us that man cannot guarantee these rights, even through the administration of government. Life, liberty and the pursuit of happiness are truly attained, maintained and protected in God.
1 Corinthians 1:18, 24, 30

18 For the preaching of the cross is to them that perish foolishness; but unto us which are saved it is the power of God.
24 But unto them which are called, both Jews and Greeks, Christ the power of God, and the wisdom of God.
30 But of him are ye in Christ Jesus, who of God is made unto us wisdom, and righteousness, and sanctification, and redemption:
You have the right to pursue happiness. You can find it in the wisdom of God.  You have the right to possess all spiritual blessings. You have the right to be saved and sanctified. How happy you are if you've found the wisdom hidden in Jesus Christ!
Proverbs 3:13 Happy is the man that findeth wisdom, and the man that getteth understanding.

What about you? How do you pursue happiness? Where is your happy place? Are you happy?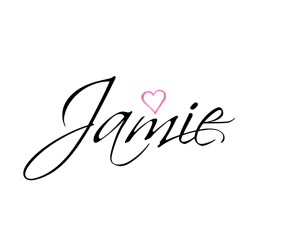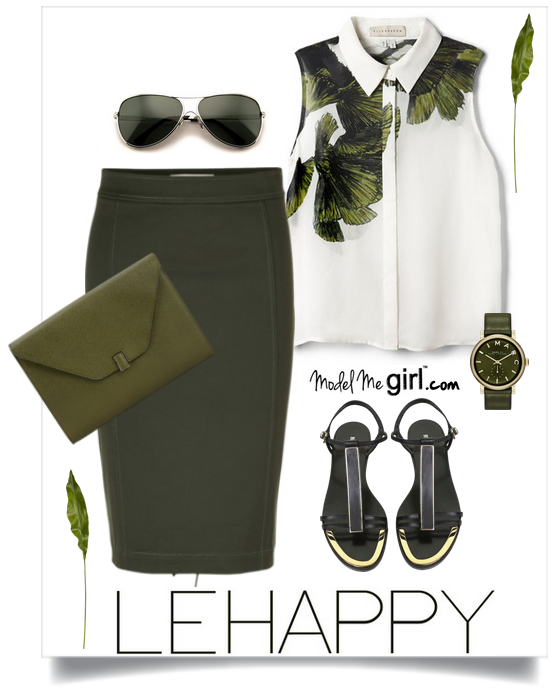 In the Set
»» Wildfox Airfox Polarized-Sunwear in Silver Women
»» Elle Sasson Blenny Silk Top
»» Valextra Isis iPad Clutch
»» Balmain Sika Flat Leather Sandals
»» MARC BY MARC JACOBS 'Baker' Leather Strap Watch, 37mm