An arctic blast has taken hold of the United States. Warnings have been issued. Extremely cold weather can be damaging and deadly, and we should take necessary precautions to stay safe.
Amid its brutal freezing effects, daily duties still have to be attended to. One such duty for me is taking out my shih tzu. He's an old fellow who enjoys an expansive backyard, shared only with unwelcome cats known as neighborhood squatters.
I typically take my dog out the patio door to the back yard. On this day, it was so cold the patio door was frozen shut. I could have taken him out the front, back or side, but I was intent on taking him out the patio. Apart from wanting to get the door unstuck, that's his "exit to go potty" portal. My brilliant ah-ha moment was grabbing a hot pink hair dryer and defrosting the patio door so we could exit out that way and confront the chill. It worked.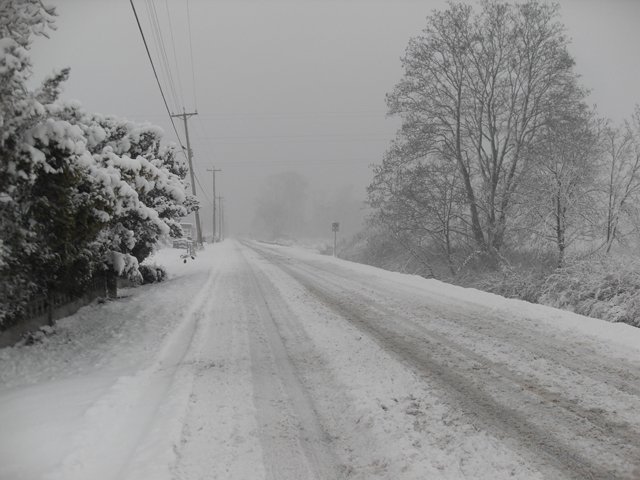 Arctic Blast
I began to think about the cold weather, particularly this current arctic blast. Brr… A particular verse came to mind.
Matthew 24:12 And because iniquity shall abound, the love of many shall wax cold.
What on earth does this have to do with the current arctic blast? Nothing, in and of itself. But one thought leads to another, and I began to consider the cold on a spiritual note. Signs and seasons point to where we are according to God's prophecies contained in the Bible. We are in the time of witnessing the love of many waxing cold.
Just look around. While you're looking, be sure to look in the mirror, too. The love of many waxing cold could be you.
Are you in the part of the country where you feel the sting of ice? The lashings of bitter-cold wind beating you down? In other words, are you on the receiving end of an arctic blast? If you're like most of us, you want out of the freezing weather and into somewhere safe, toasty and inviting. Respite.
Or are you the giver of all things arctic? The one blowing chilly comments, giving icy looks and assuming a frozen presence with below freezing esteem for God and others?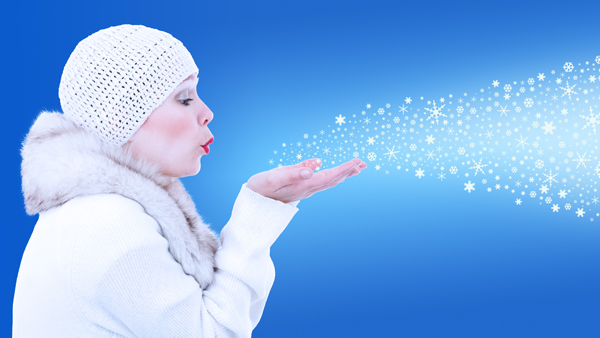 Arctic Love
What manner of love is this?
Cold love. Callous love. Selfish love. Is that a such thing? Prideful love. Indifferent love. It's not real love. It's dead. It seeks its own. A puffed up, proud little thing. Hollow showmanship, making merchandise of God's people. Despising the poor. Unkind. No hospitality. Rude and discourteous. Unforgiving. Greedy. Hateful. Boastful. Disobedient. Blasphemous. Indignant. Lovers of self. Wanton. Without natural affection. Cold.
Anything that is cold is dead. Anything that is warm gets spewed out, according to the Word of the Lord. God wants our love to be fervent, kindled by the power and fire of His Spirit – the Holy Ghost.
Iniquity
Iniquity is perverse immorality, wickedness and lawlessness. It is sin that you willingly commit, knowing it is wrong and knowing the consequences. There's more and more iniquity in the world. And because many are willfully transgressing God's law out of knowledge and not of ignorance, their love is growing cold.
The knowledge of the glory of the LORD is abundant. We, literally, are without excuse, no matter where or who we are.
Habakkuk 2:14 For the earth shall be filled with the knowledge of the glory of the LORD, as the waters cover the sea.
We are witnessing many falling away; losing faith, fervent love and hope in Christ to attain status, fame, acceptance and adoration from the world.
No love. No life.
We need protection from the cold in order to keep our bodies and temperature regulated. Protection from extreme cold and its effects preserves life. Did you hear the warning to bring in pets and vulnerable plants?
Maybe you've been in sitting in bitterness and damaging others with cold love for so long, you're sort of stuck — like my patio door was. I remember the Sims® when a frozen Sim could be thawed with a hair dryer.
Do you need a hair dryer moment? Some thawing of the heart and limbs so you can love the way God wants you to? If your love waxes cold and is never set on fire again, you lose eternal life. No love; no life.
If you are repentant and believe, there's some faith-driven kindling on the way just for you. What are you waiting for? Let's turn up the heat.