Hey, ladies! Do you want to know what being fashionably righteous is all about? First, let me tell what it's not. It's not about being better than the next girl. It's definitely not about having the latest, greatest and coolest of everything.
Fashionably righteous is about being, living, speaking, and walking upright before God—from the inside out. Whatever is on the inside will be manifested outwardly—in words, dress, behavior and lifestyle. So…
What is Fashionably Righteous?
We're always in fashion with God when we keep His commandments, love the way He tells us to love; and are merciful, just, truthful, and walk humbly before Him. ~Model Me Girl
You can only obtain righteousness through faith or belief in Jesus Christ. This means you must believe Jesus Christ is the Son of God and that He is the only Way to salvation.
Being fashionably righteous is the work of the Holy Ghost (the Spirit of Jesus Christ) in our lives, who equips us to wear the righteousness of Christ. This is what makes us fashionable. Only then do we look good in the sight of God.
It's Not the ABC's
Have you ever wondered, "What should I do to be saved?" You're not the first or last person to ask that question.
Years ago, on the Day of Pentecost, some men asked the very same thing. Peter, an Apostle of Jesus Christ, told them the answer. That answer hasn't changed. What it was then, it is today—because Jesus Christ is the same yesterday, today and forever (Hebrews 13:8).
The ABC's (accept, believe, confess) is an incomplete method. There's more to the ABC's. What about the other alphabets? God's Word tells us to repent, be baptized in Jesus' name, and receive the Holy Ghost — which is the Spirit of Jesus Christ.
The "repeat this prayer after me" to be saved method is not Biblical. God never said to repeat a prayer after someone to be saved. Nowhere in the Bible is there a book, chapter or verse for a "sinner's prayer" formula. We cannot receive Christ by repeating after a man.
We Must Be Born Again
John 3:3 Jesus answered and said unto him, Verily, verily, I say unto thee, Except a man be born again, he cannot see the kingdom of God.
In order to be righteous, one must be born again. That's the plan of salvation. God's plan is so plain and simple. You don't have to be a scientist or have a degree in anything to figure it out.
This is what Peter told the men who asked the very thing you or someone you know may be wondering about:
Acts 2:37-39 (37) Now when they heard this, they were pricked in their heart, and said unto Peter and to the rest of the apostles, Men and brethren, what shall we do? (38) Then Peter said unto them, Repent, and be baptized every one of you in the name of Jesus Christ for the remission of sins, and ye shall receive the gift of the Holy Ghost. (39) For the promise is unto you, and to your children, and to all that are afar off, even as many as the Lord our God shall call.
We are part of the generation that is afar off. Do you see this promise is to Y-O-U?!
*
See also Luke 24:47; Mark 16:17; Acts 1:8; Acts 2:1-4; Acts 2:21; Acts 10:44-47; Acts 19:6; Acts 8:16; Acts 8:34-38; Acts 10:48; Acts 16:27-34; Romans 14:17; Galatians 1:9
Why Be Fashionably Righteous?
Why not seek to be styled by and dressed in love? You'll never dress to kill, but dress to give life in word and deed. Be fashionably righteous because it pleases God. Be fashionably righteous because it's the only style that's eternal with heavenly promises.
I love definitions. Let's look at some.
Fashion: Distinguishing habits, dress, and manners; widespread, powerful, or customary style of dress, speech, manners; the way, mode, or form of anything; make, pattern, manner, appearance, or shape of something.

Fashionable: stylish, current, popular; elegant and refined taste in dress and manners; agreement with and conforming to the current style.

Style: distinctive feature, appearance; characteristic way of doing, saying, expressing, or performing something; design.

Righteous: morally upright; ethical; justified; justice.
Role Model
Is Jesus your role model?
Romans 12:2 And be not conformed to this world: but be ye transformed by the renewing of your mind, that ye may prove what is that good, and acceptable, and perfect, will of God.
We are not to copy or imitate the world. This includes acting like, living like, and looking like the world. We are to fashion ourselves after Jesus Christ.
Who do you want to look like? Jesus or the world? Who do you want to please—people or God?
We cannot do this on our own or in our own power. This is why we need God's Spirit to empower us to love right, live holy, and be righteous.
The Call
Hear God calling young women worldwide.
"Follow me," says Christ. "Model Me Girl."
Will you answer the call?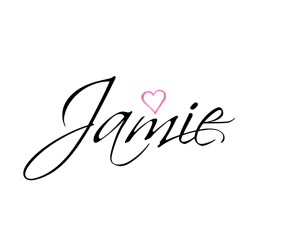 © 2012-2015 ModelMeGirl.com