These are not your grandmother's brooches. Okay, maybe they are. Vintage is nice. Whether timeless treasures, hot off the costume jewelry display, from your craft corner or high–end jewelry boutique, you can get glammed with brooches.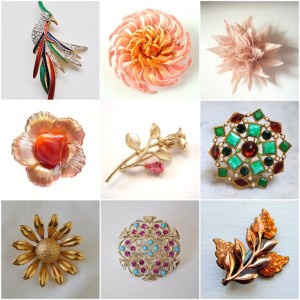 I'm a fan of denim jackets and vests. (Can you tell by the sets I design?) I like to go glam with a nice brooch every now and then. It adds great contrast—the casualness of the denim adorned with an elegant statement piece—the brooch. There are so many designs to choose from, although I'm more of the sparkle type.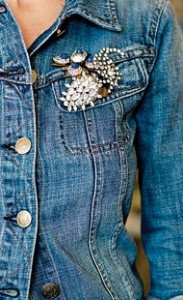 Hold the Sparkle
Maybe you don't like rhinestones or diamonds. If you're not a fan of the glitz and glam, you can always opt for a resin brooch, go geek chic, err on the side of "artsy couture" or pick up a classic piece like this vintage Chanel stag brooch.