Have you gotten your fill of the Pantone 2015 Color of the Year? Marsala is spicy and warm. It's a berry-red wine color that suits many skin tones. The Marsala Fashion Mix set centers around the Ellery floral top and skirt.
Unfortunately, the Ellery Black Rose Dynasty Skirt and Marc Jacobs round sunglasses in Marsala are sold out. With so much Marsala around, you can easily find suitable replacements.
Are you sporting this year's must love color?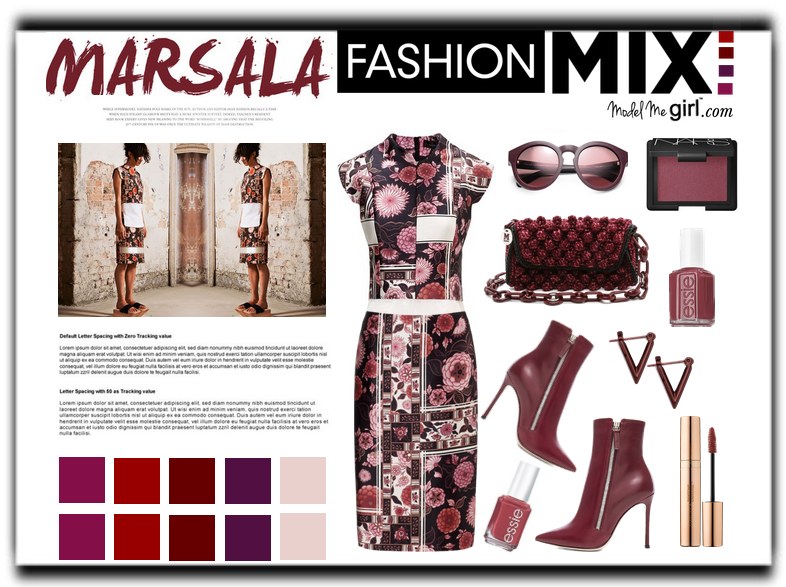 »» Ellery Floral Bonfire Panelled Top • $192.00
»» Marc Jacobs Round Sunglasses • $350.00
»» M Missoni Boucle Knit Bag • $297.00–346.50
»» NARS Blush • $30.00
»» Essie Nail Polish – Mauves • $8.50
»» Gianvito Rossi 'Drew' ankle boots • $436.82
»» Luv Aj The Dagger Hoop Earrings • $35.00
»» Essie Nail Color, In Stitches • $8.50
»» SEPHORA+PANTONE UNIVERSE Bold Marsala Mascara & Brow Highlighter • $20.00