What are your New Year's style resolutions? Perhaps you dream of eternal elegance; trading school duds and comfy chic for a little refinement on the side.
This is your season to try a style you never saw yourself in before — keeping it modest, of course.
Merriam-Webster defines elegance as:
refined grace or dignified propriety; tasteful; dignified gracefulness or restrained beauty of style; polish; classiness
The New Year's Style Resolutions set includes one of my interpretation of eternal elegance. I envision classic feminine shapes with tasteful ornamentation. What's elegance to you?
Happy New Year, loves!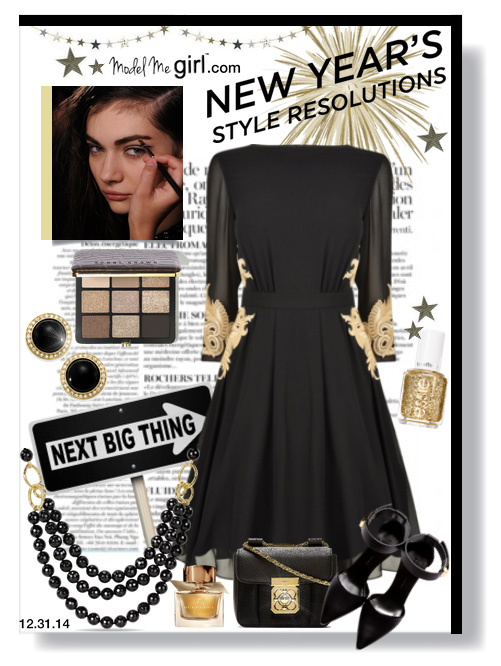 In This Set:
»»Bobbi Brown 'Scotch on the Rocks – Warm Glow' Eyeshadow Palette (Limited Edition)
»»Carolee Gold-Tone Black Button Earrings
»»Ice 600 Carat Black Agate Beads Necklace in Brass
»»Burberry 'My Burberry' Eau de Parfum
»»Chlo Black Grained Leather Mini Elsie Bag
»»Ted Baker London 'Gaenor' Embroidered Fit & Flare Dress
»»Proenza Schouler Black Ankle Strap Leather Pumps
»»Essie Rock At The Top