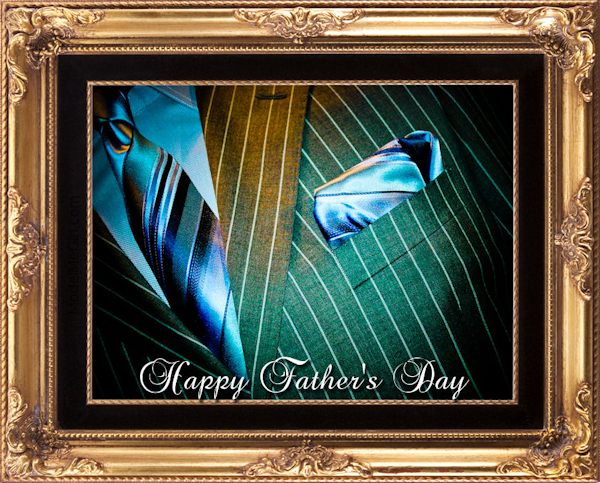 Happy Father's Day to all the dads around the globe, especially to my own father. There's another level to being a dad, and that's being a godly one. My father is a godly dad.
If only godly dads were on the list of Father's Day Must Have's.
God showed me so much favor and mercy by gifting my father to me. I am blessed to have a father who was and is always present—physically, spiritually, emotionally, educationally. He is supportive, and has been so since my babyhood. From elementary and up, he made sure that one of them—he or my mother—would be at my school programs, parent/teacher conferences, PTA meetings, etc. Just there.
If you frequent this site, you'll know my father is a preacher and pastor—a powerful, wise and humble man of God. He proclaims the gospel of Jesus Christ and plan of salvation. He believes and teaches that God set up the church so that we help and support one another; and that the money doesn't belong to the preachers, but to the people.
The thing I cherish most about my dad is the example he is to me. He is a living example of hospitality and forgiveness.
Hospitality
Growing up, my dad often helped homeless souls who wandered down the road. He always gives selflessly. Once, he picked up a family with two young children who were walking down a major street in our city. He heard their story and we brought them to our house. The parents wanted their children to stay, and they did—for weeks—until their parents found somewhere more permanent to live. (I was so sad to see them go.)
Our home was the house where all the neighborhood children hung out. My dad adopted everybody, and my natural siblings and I have an abundance of god-siblings as a result. Too many to count.
Forgiveness
Before God saved me, I did not understand how my dad was able to forgive so many people who had done so many things to him. But when God transformed me and renewed my mind, I learned that forgiveness is the work of love. I admired my father in a new light, and it caused me to look at myself and to praise God even the more.
I have seen my father forgive and forgive, time and time again some of the most imaginable things by some of the most abusive people. He smiles. He laughs. He believes in abiding in the love of God.
What a great father God gave to me.
My constant prayer to God is, "Lord, give me the spirit of hospitality and heart of forgiveness like my dad. And I thank You for giving me a living example of what it can be in my life."
Honor
Today, I was inspired by one of my followers and friends on Twitter—a man who cherishes his dad, mother and family. He adores them in his tweets and Instagram pics; and holds them in high esteem with honor. You can literally feel the love he has towards his parents, and it is rich and authentic.
In these days, it's refreshing to see people honoring their parents, especially dads. Dads get such a bad rap.
The Best Dad For Me
I would have to write a book to tell you all my dad has been and mean to me. So here's to the greatest and best dad I could ever have—a godly dad…my father. And Daddy, this IS your Father's Day card. Smile!
© 2012 ModelMeGirl.com